"Venice never seems quite real, but rather an ornate film-set suspended on the water." – Frida Giannini
Disclaimer: The Venice in the pictures below (all taken by my husband or me on our iPhones!) is not the Venice you'll find during main hours.  Most of the shots were taken at sunrise–hence the lack of tourists!
I always knew Venice was one of the most romantic cities in the world, and for good reason!  It defies logic with its series of labyrinthine canals and narrow streets, all infused with elegant Venetian charm.  We arrived by train at 6:30pm and were awarded with the most illustrious sunset vaporetto cruise along the Grand Canal as we made our way to our hotel.  It was like floating into another dimension.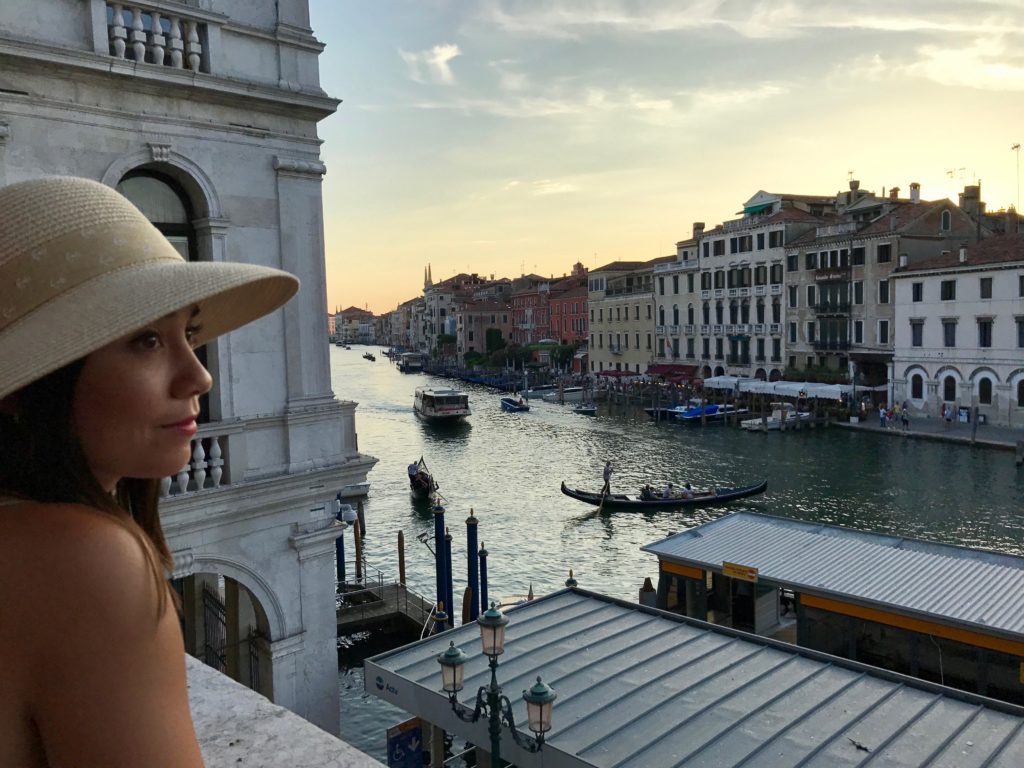 That being said, every blogger and blogger-wannabe wants to be in Venice, and so be prepared to share the romance in pretty tight quarters!  We had to laugh at the number of fashionistas posing for their camera-clad boyfriends at every bridge and canal.  This was particularly evident on our visit to colourful island Burano.  I thought I had hit the jackpot when I found Burano on a google search.  It claimed to be a quiet haven, away from touristy Venice.  Apparently…the secret is out!  We spent over an hour crammed into a vaporetto in the stifling heat before reaching Burano with the hundreds (if not thousands) of other tourists en masse.  It took some searching and waiting to enjoy the pastel streets without the hordes.  Despite the foot traffic, we loved this quaint island town and would still recommend it as an excursion (just maybe not in August).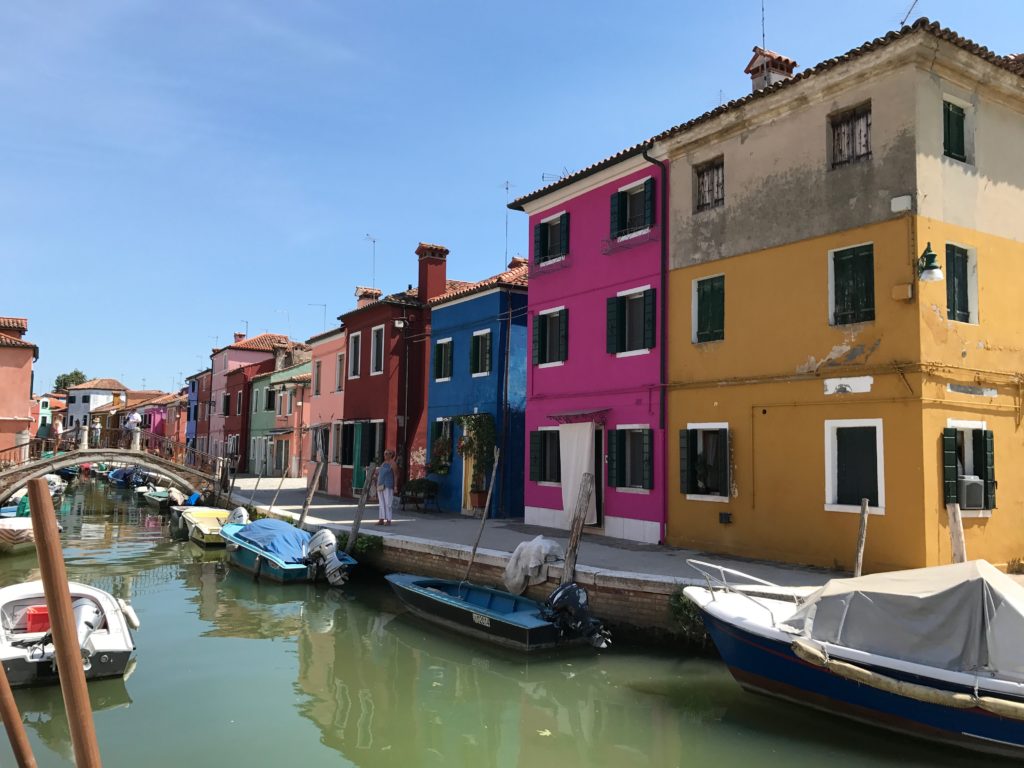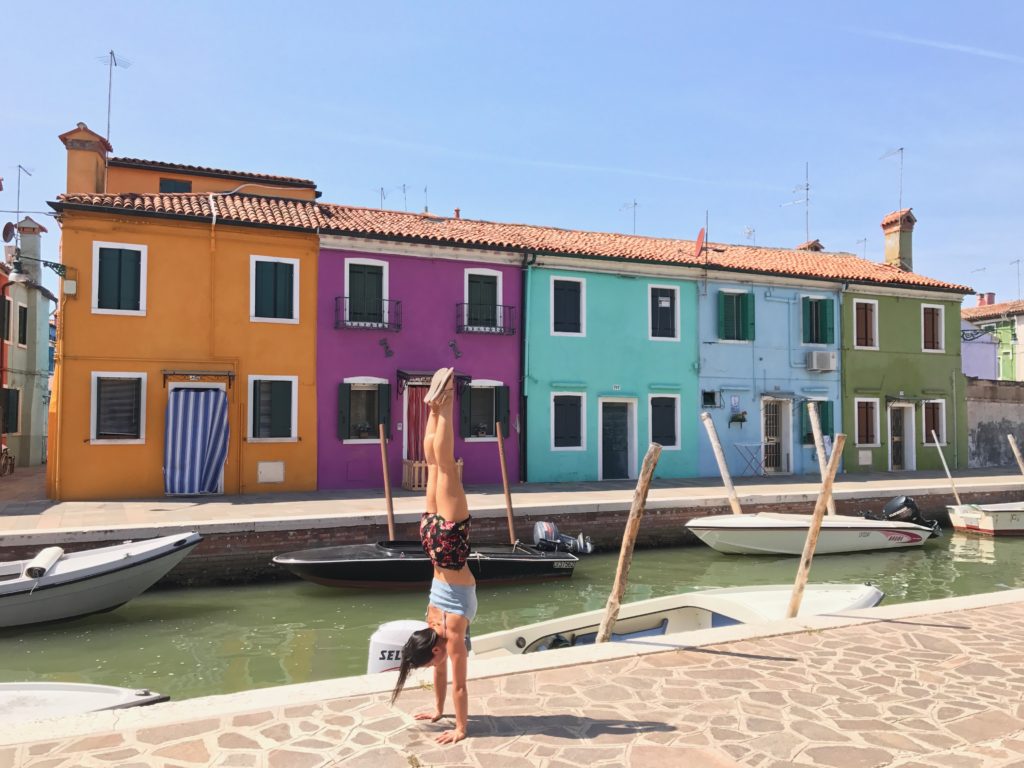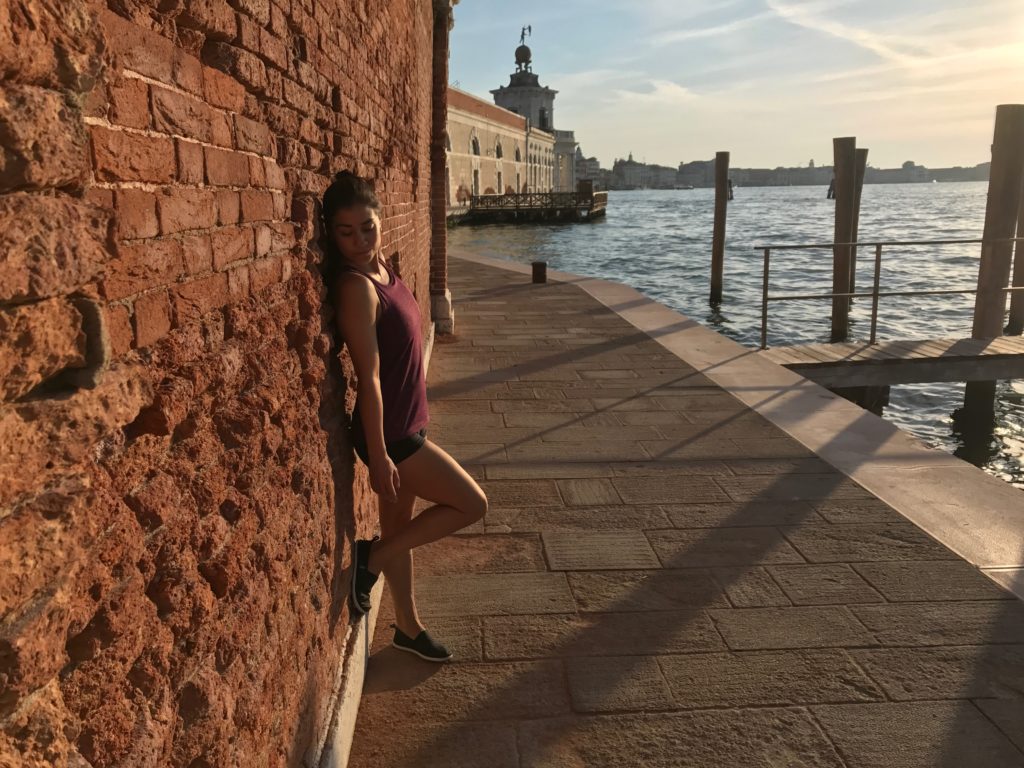 Since we're on our honeymoon, we splurged and footed the 100 euro bill for an evening gondola ride (approximately 30 minutes).  Many tourists are willing to split the cost, so if you're not picky about privacy, you can really save by asking the people in the line if they want to go halfers.  Nevertheless, we loved our brief boat-ride along the Grand Canal just as the sun was setting, and it was definitely a highlight of our honeymoon (and probably some of our favourite pictures ever).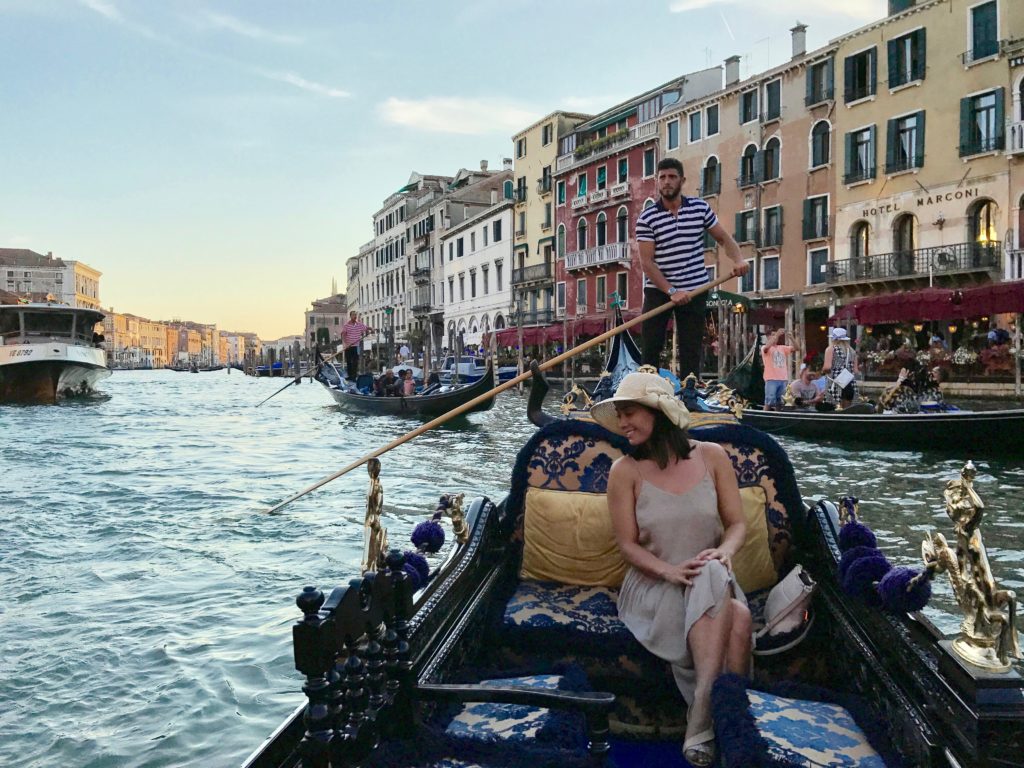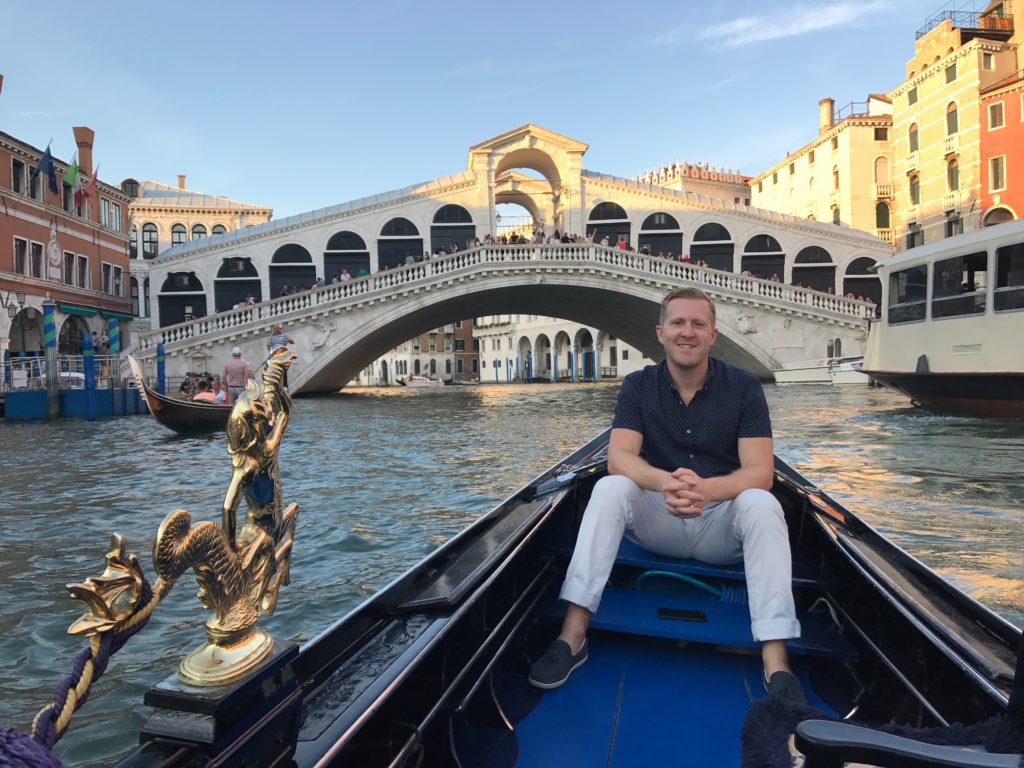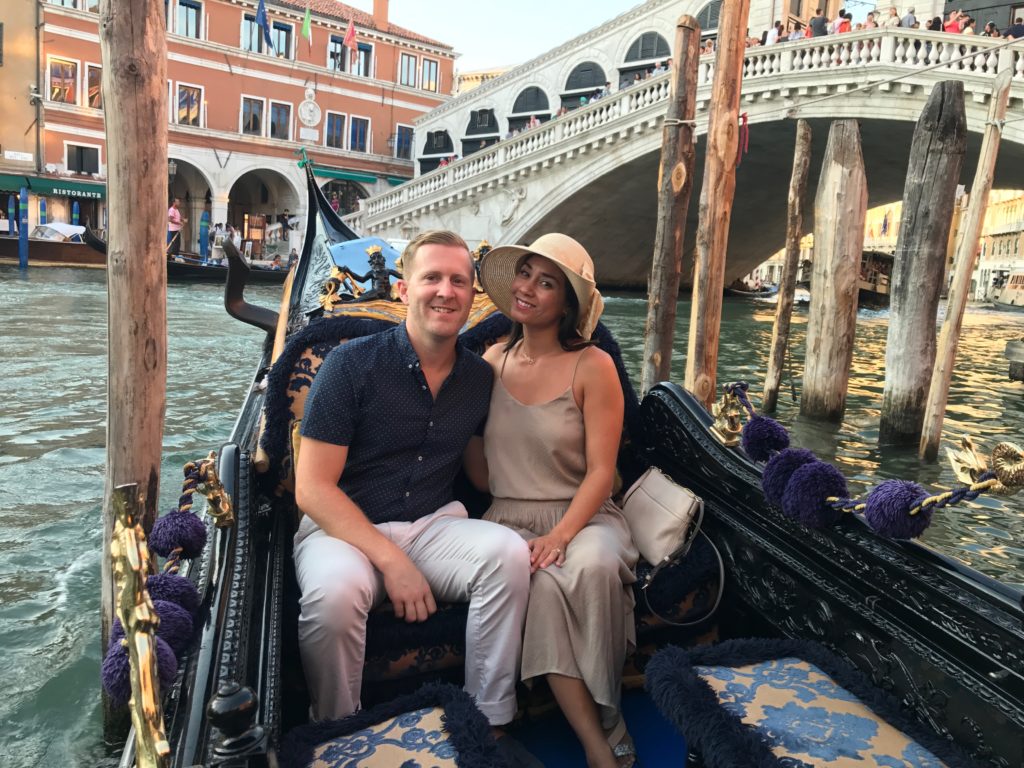 On our second morning, we set the alarm for 5:30am in order to see Venice without the masses, and it was the best thing we did in this city.  By 6:15am the sun was alive but the city stayed asleep; we got to take it all in without a soul in sight, and the majestic views will stay with us for the rest of our lives.  Even by 8 am, the city was pretty empty, so I would highly recommend getting up early to experience a quieter side of Venice.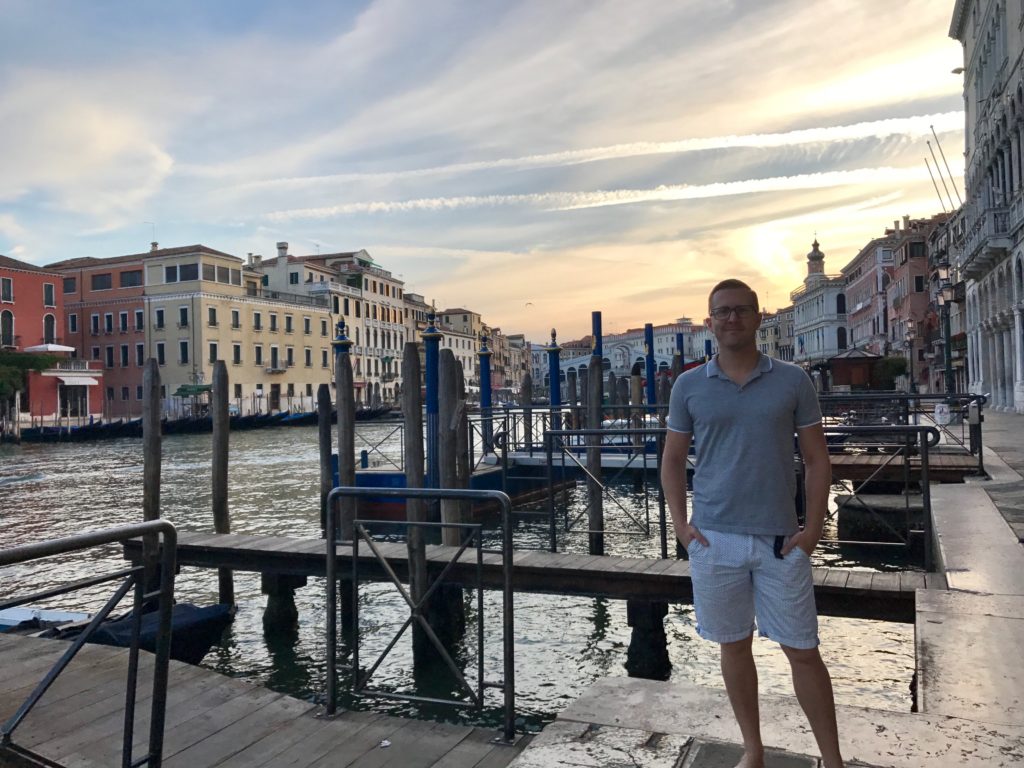 We didn't have time to take a yoga class in Venice, but there are apparently three studios on the islands!  Instead, Robin and I practiced together along the shore and he indulged me with a few more pics throughout the city.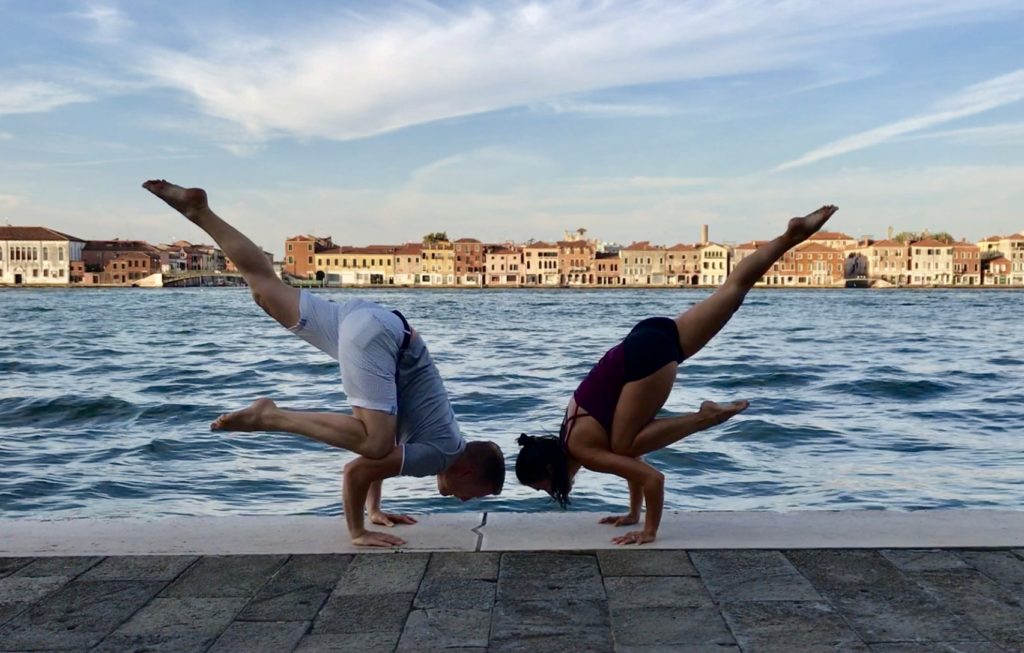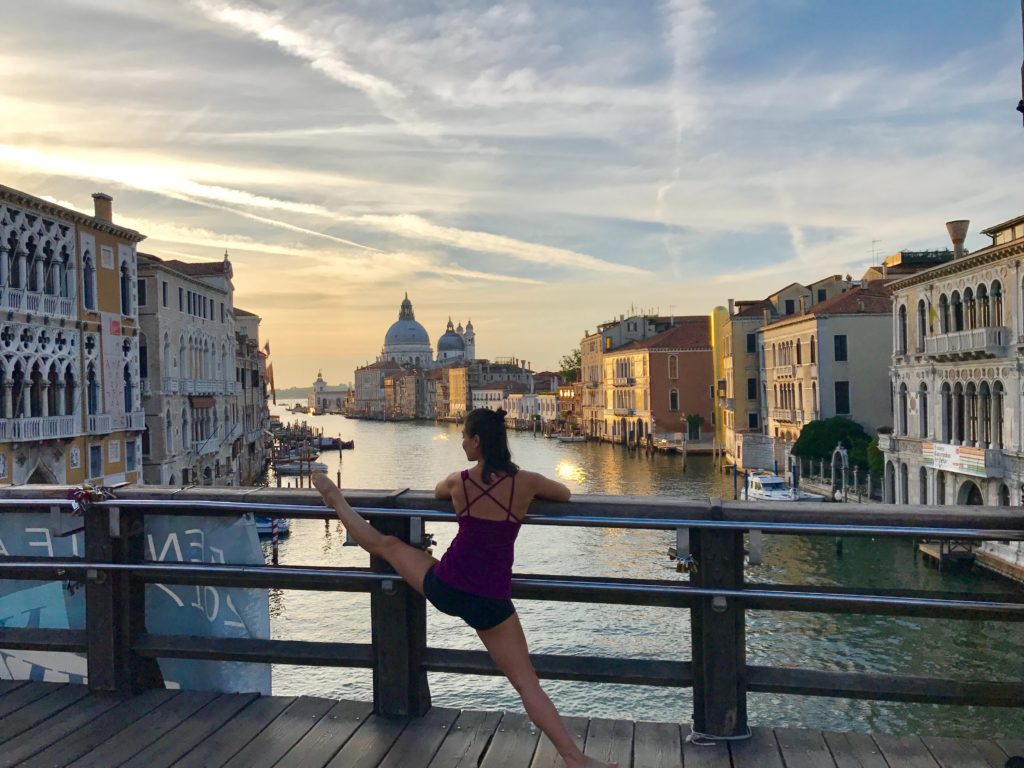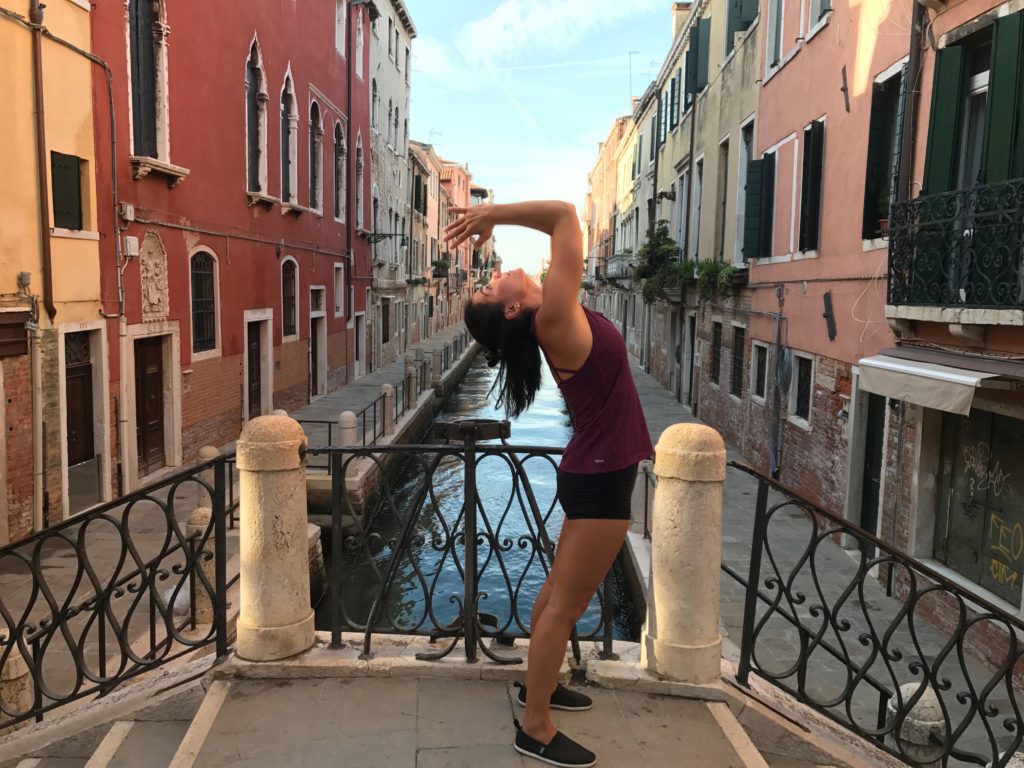 Venice is pricey, hot, tourist-infested and a little sewer-smelling at times, but none of that can take away from its undeniable beauty.  It's worth battling the crowds for a glimpse of a fairytale world surrounded by water.  Be prepared to have your breath taken away!
Hotel: We stayed at Hotel Rialto, an over-rated 4-star adjacent to the famous Rialto Bridge.  What the hotel lacks in service and finery it makes up for in location.  We chose a suite over-looking the canal and bridge, and it was superb.  You can't do better for an accessible home-base in Venice.  We regularly saw lost tourists touting their luggage throughout the tiny streets, so we were really happy with our central spot along the Grand Canal.