"Wisely and slow; they stumble that run fast." – William Shakespeare, from Romeo and Juliet
After battling the crowds and heat for two days in Florence, we rented a car for the most relaxing stretch of our honeymoon: Tuscany.  It was finally time to take things slow, to really savour the beauty around us, and to acknowledge that we were doing it together.
This was the part of the trip I was most looking forward to: stretches of golden hills, picturesque wineries (not to mention the wine itself!), gastronomic riches, and life at a slower pace.  Tuscany did not disappoint, and I can see why it has become a major destination in Italy.  For a taste of the serenity-imbued Chianti region, check out a short yoga flow we filmed at our home-base:
Most of the accommodations in Tuscany are what is known as agritourism — farms or wineries that have converted some of their buildings into quaint rooms for a laid-back and authentic experience.  We chose Borgo Del Cabreo based on incredible reviews and its proximity right between Florence and Siena (only 40 minutes by car in either direction).  It is situated near the tiny town of Greve in Chianti, and the property was a paradise all on its own. We loved our airy and thoughtfully-appointed suite with windows in several directions—giving me the opportunity to luxuriate in the breathtaking Tuscan sunsets.  Although Borgo didn't have its own restaurant, it included a free al fresco breakfast.  Each morning we were treated to cinematic views of vineyards coming to life as the sun crept over the hills.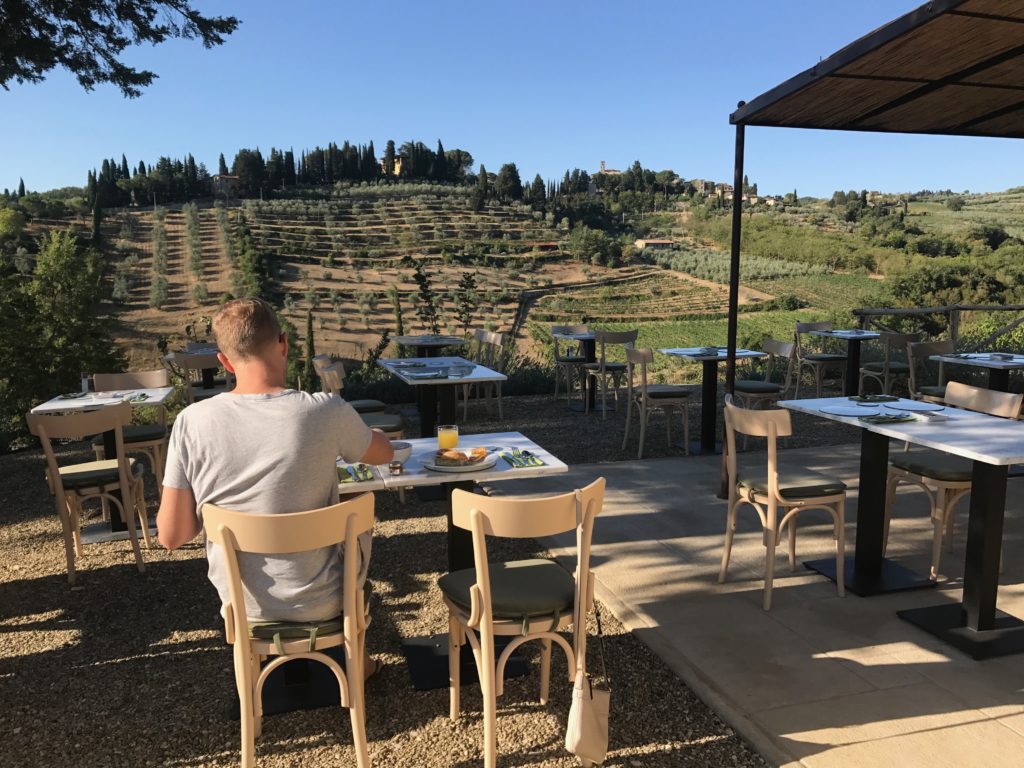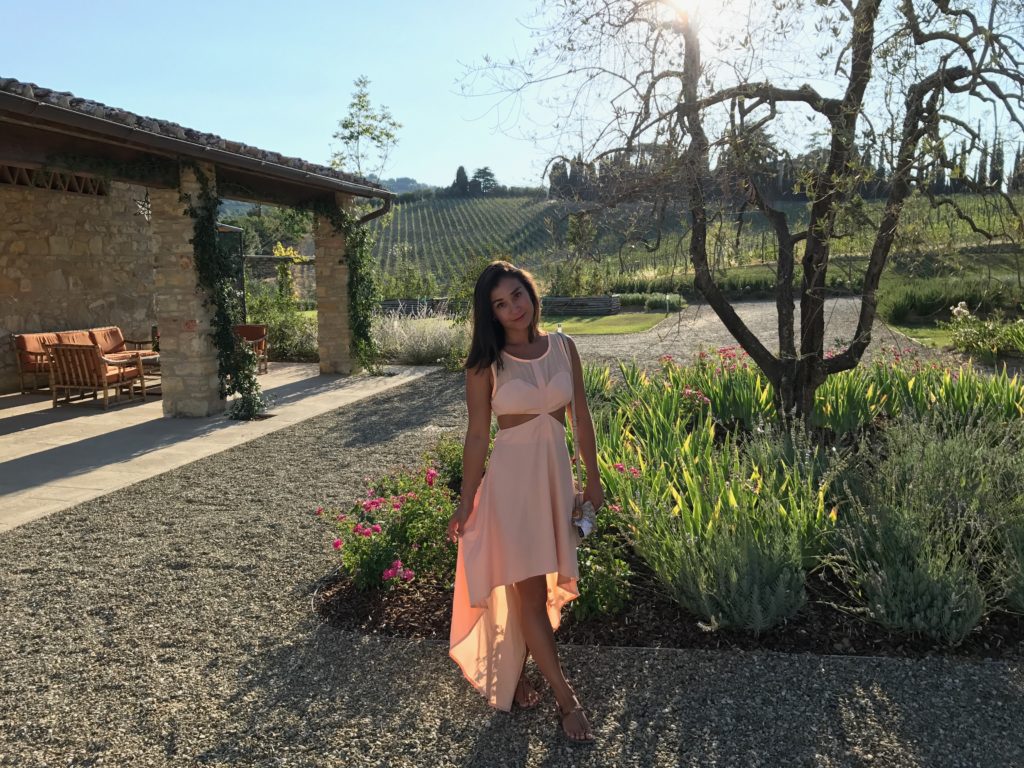 There are unlimited wonders within a few minutes drive in the Tuscan region, including gorgeous estates, restaurants and wineries—most which offer tastings and tours.  We sampled some Chianti Classico (famous in this region) and picked up a few bottles to take home with us.  We also made a day trip out to Siena to see the famed medieval town, and followed it up with a long haul to Assisi, a remarkable white town built high up on a hill in the province of Perugia.  My husband's grandfather is buried at the Assisi War Cemetery.  Robin had never met his grandfather who died in WWII while serving in Italy (at age 36, in 1944).  We had the solemn and emotional experience of visiting the grave and paying our respects; I wasn't expecting to feel so overwhelmed, but it was a very powerful experience to stand in the presence of thousands of graves, reflecting upon each life that was given in service to protect others.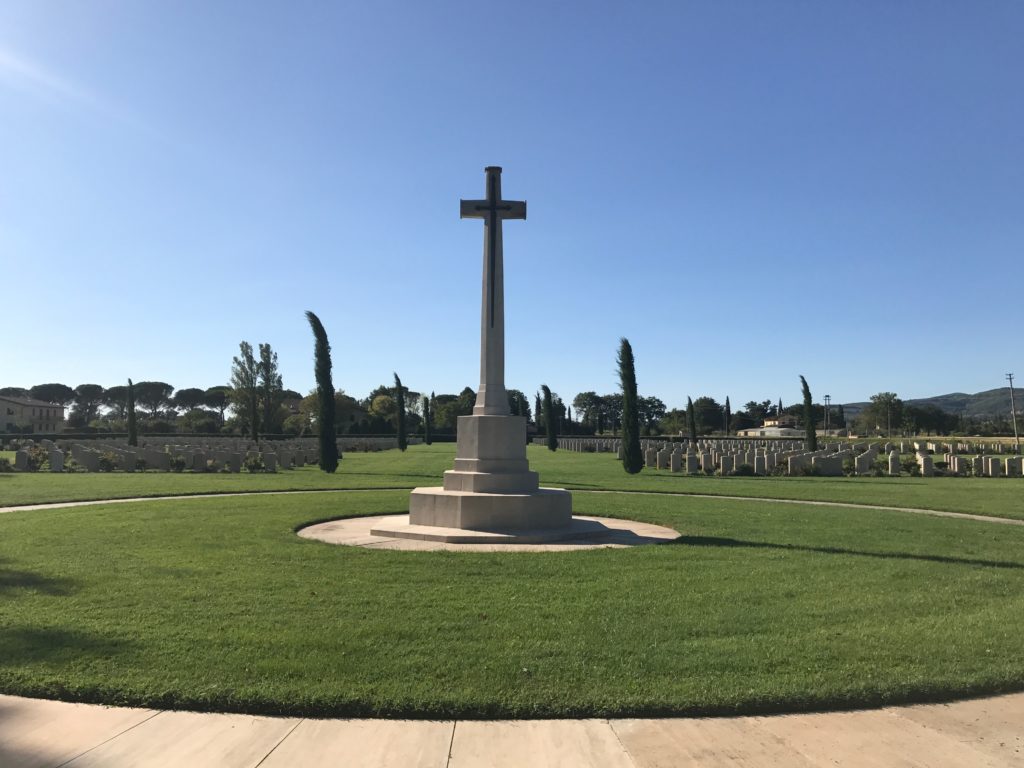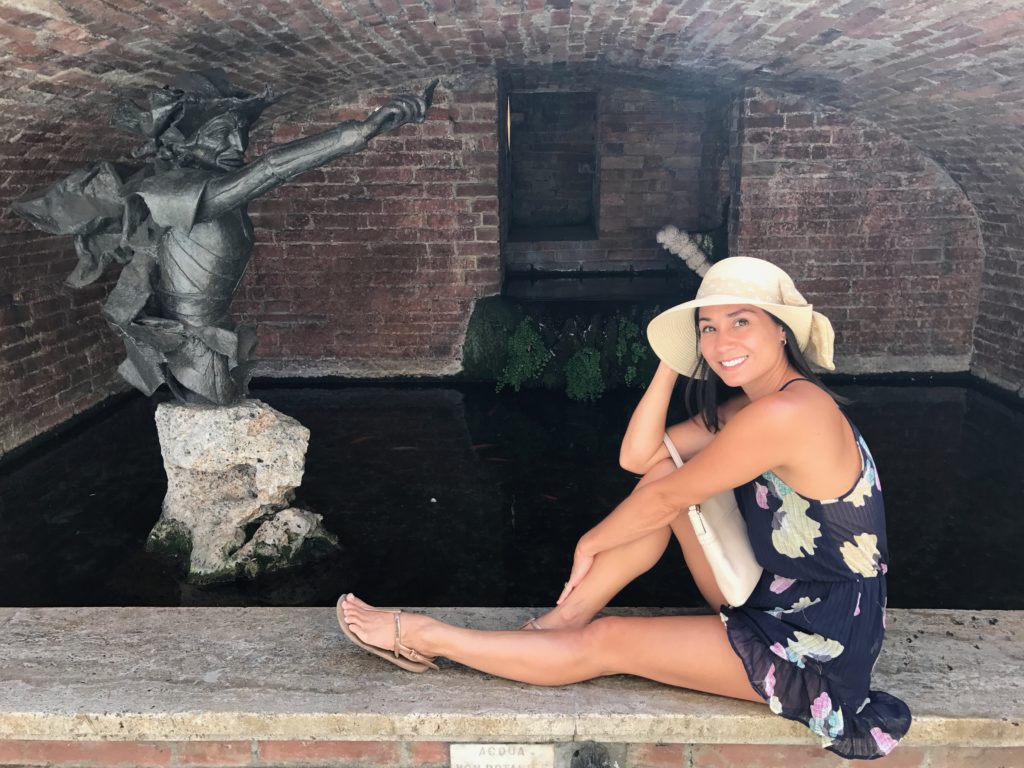 After Assisi, we made our way back to Chianti via the Val d'Orcia (another highlight of the trip).  This UNESCO-protected land is some of the most beautiful in all of Italy.  Steep mountaintop towns emerge as vantage points to take in the rolling yellow hills.  We managed to catch the sunset on our drive back, pulling over a few times to watch the light change as the sun dipped lower.  The following photos are some of my favourites from the whole trip: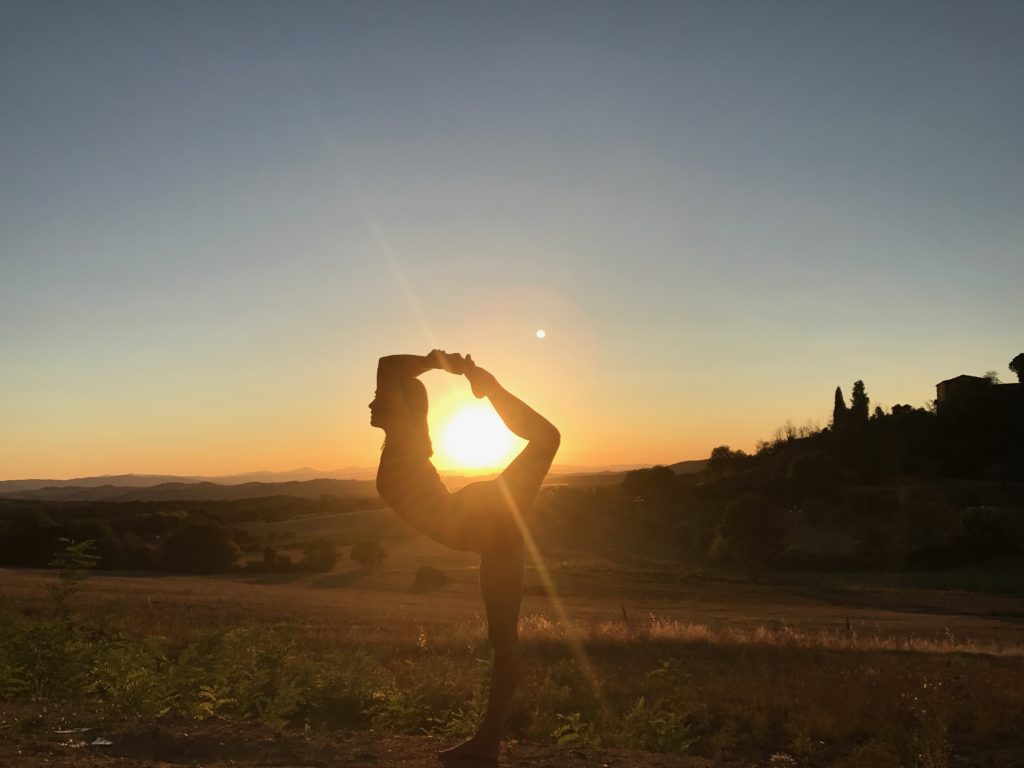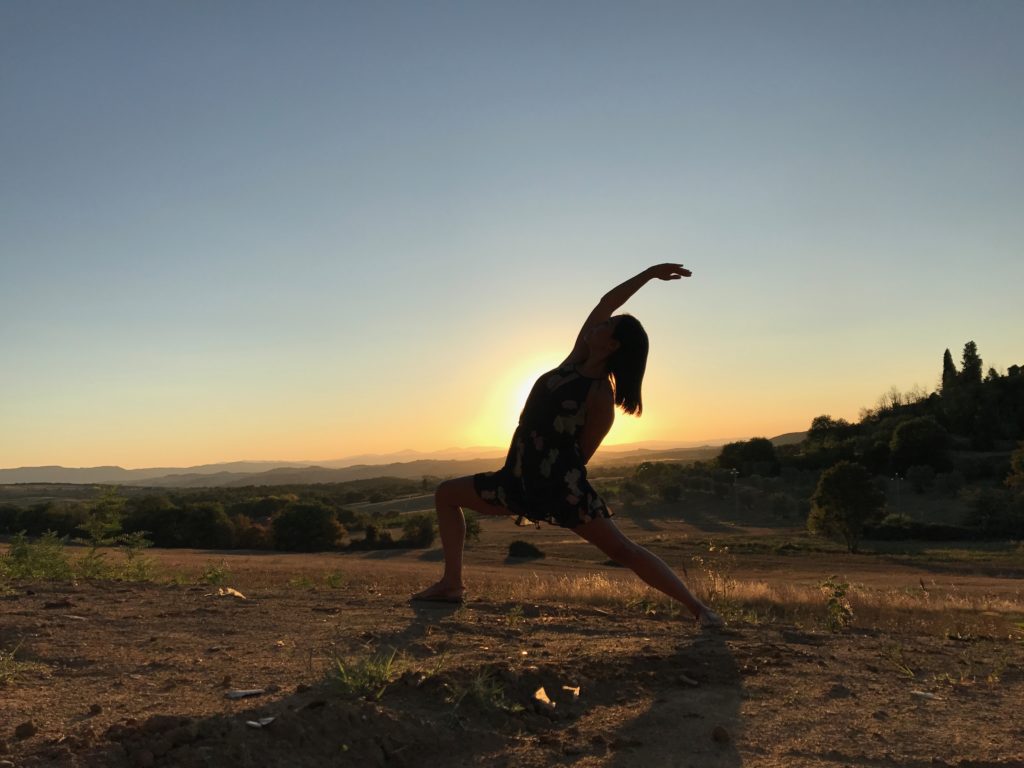 Our final day in Tuscany was spent relaxing in our pool and enjoying the sun before visiting the marvellous estate Villa Vignamaggio for a tour and dinner—definitively the best meal of our entire trip (€69 per person for a one hour tour and four-course dinner). The estate is expansive and private but you need to book the tour in order to see the grounds.  It was one of the most magical and romantic experiences of our entire honeymoon!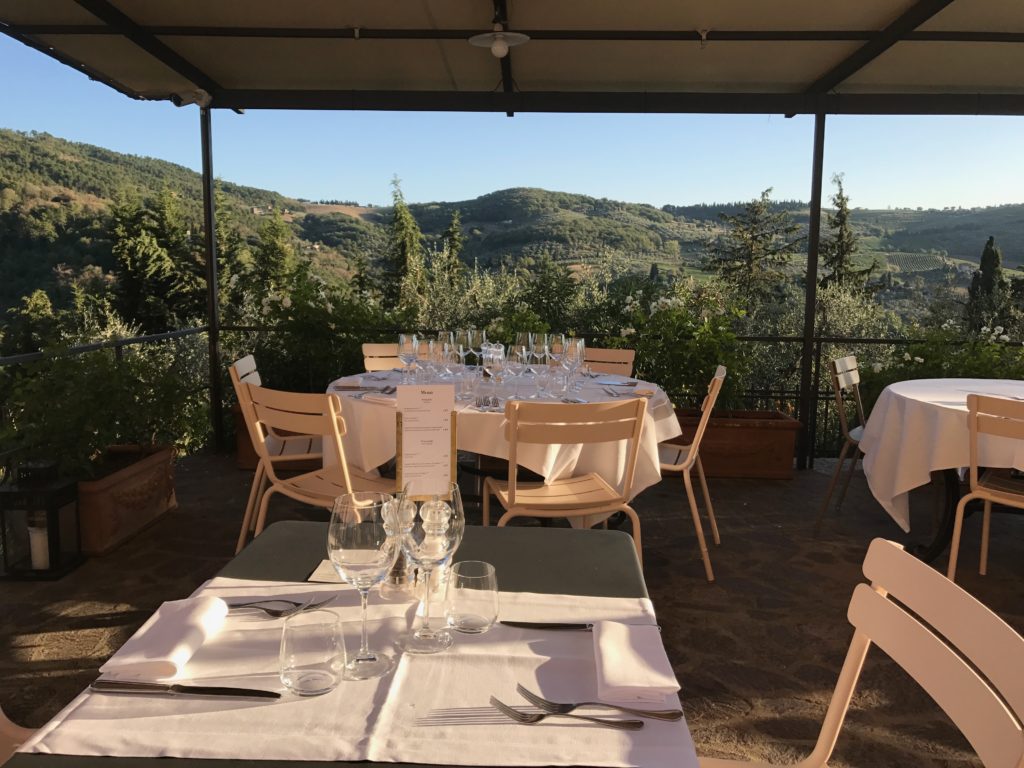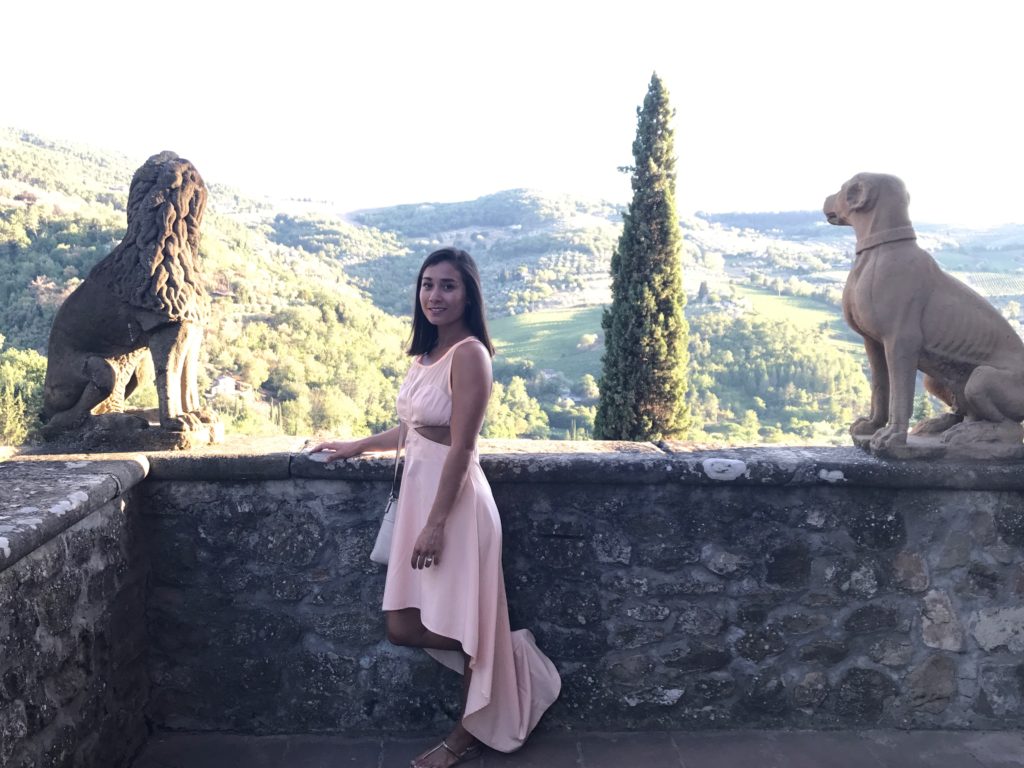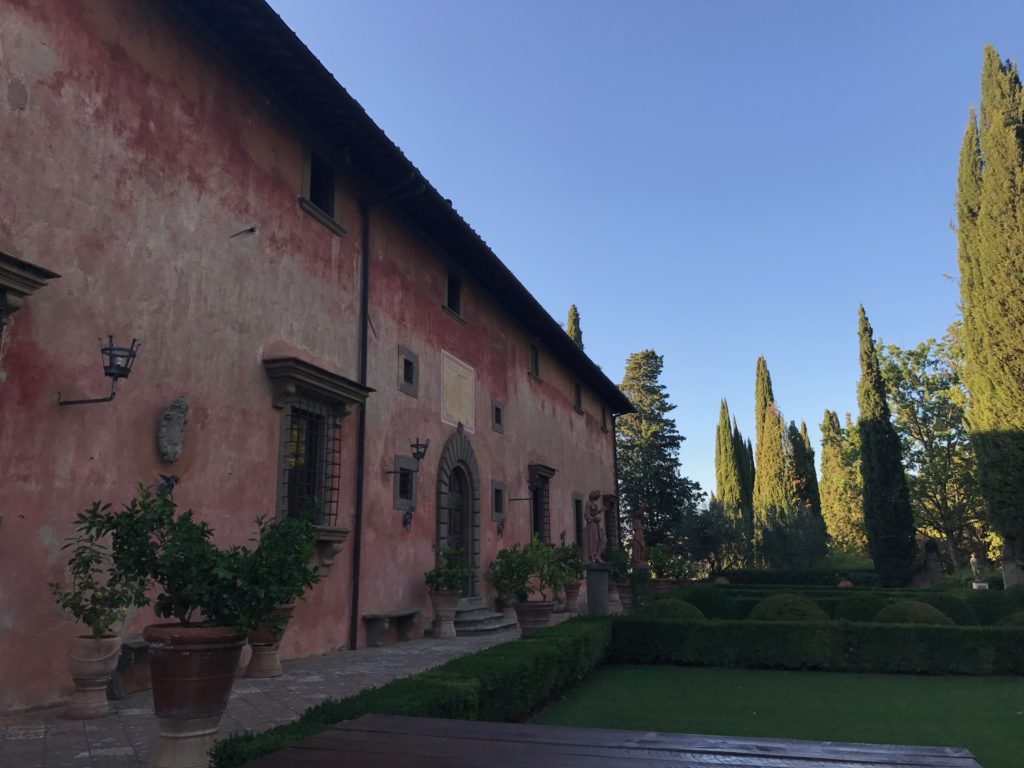 Tuscany provides a welcome counterpoint to the hustle and bustle of "the other Italy." It also reveals a glimpse of life being lived a little slower and and a little simpler.  And, it is these qualities that make it more grand and appealing.  Although we didn't get to visit Verona (the setting of Romeo and Juliet), being in Tuscany hearkened back Friar Lawrence's wise words — giving us both inspiration on our honeymoon, and also a mantra to keep close to our hearts throughout our marriage.
And in the spirit of moving "wisely and slow," check out this compilation of acro yoga fails from Tuscany (and what most of our acro practice actually looks like!):