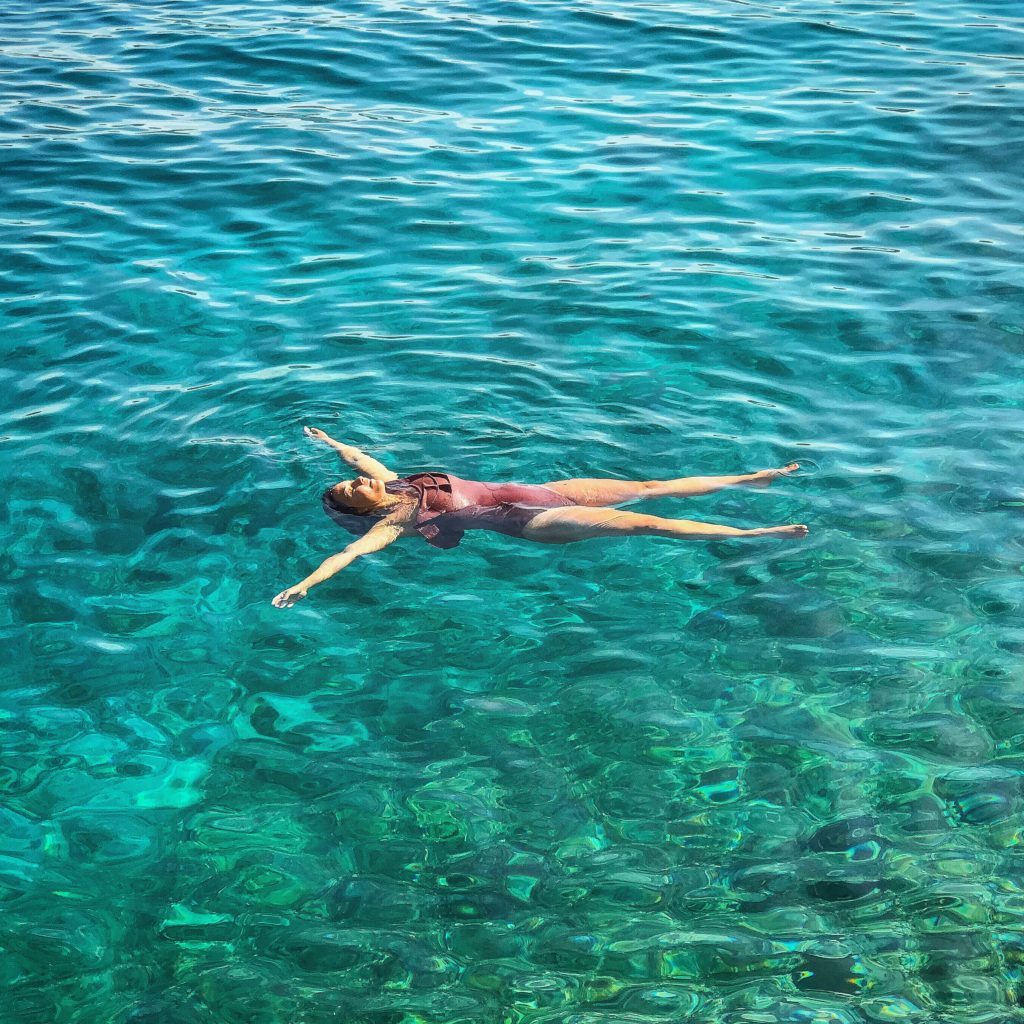 When we first announced that we were going to Croatia for our babymoon, all of our friends who had visited before told us that the best way to see the country is via boat.  While we didn't think hiring a yacht would be the right sort of vacation for our babymoon (or in our price range!), we did prioritize some island hopping from Split to the famed island of Hvar.
As I did more research, the town of Hvar sounded more and more like it wouldn't suit our needs on this trip.  It is touted as a celebrity-town for "yachty types", lined with beach clubs that stay open and packed 24-hours a day.  (We later discovered that Hvar is busy but nothing like the above description, and it probably would have made for a lovely stay!).  However, given the fact that I can't drink, and nightclubbing is out of the question, we opted to stay in Stari Grad instead.  It turned out to be our favourite part of the trip and one of the most beautiful towns we have ever seen.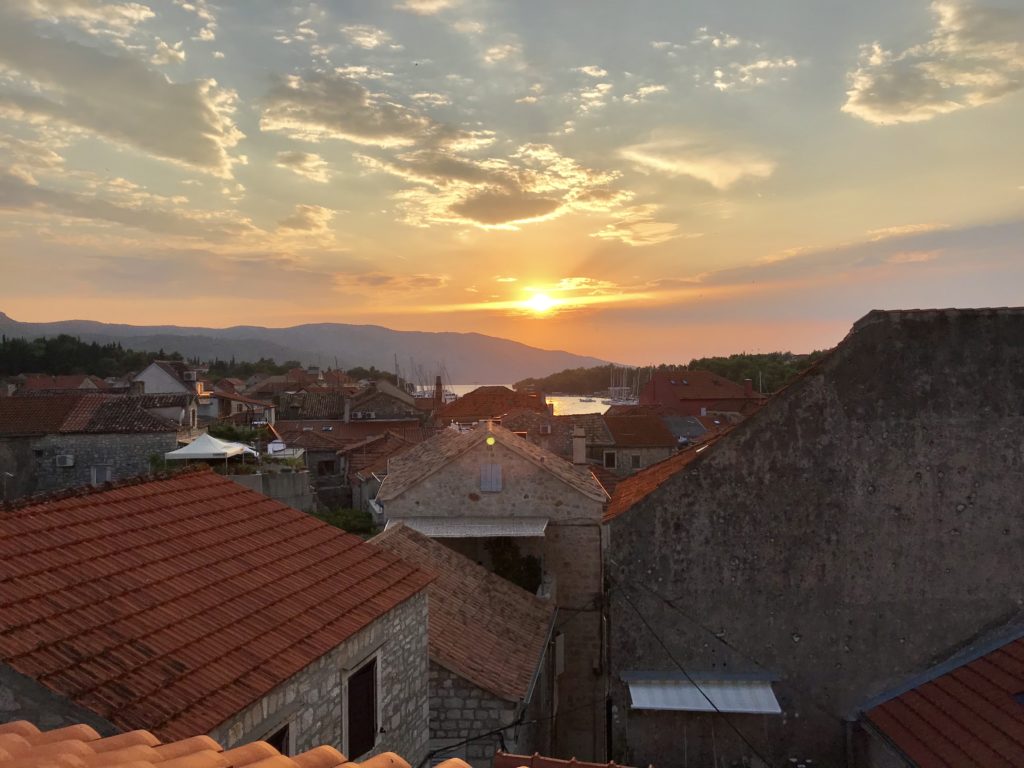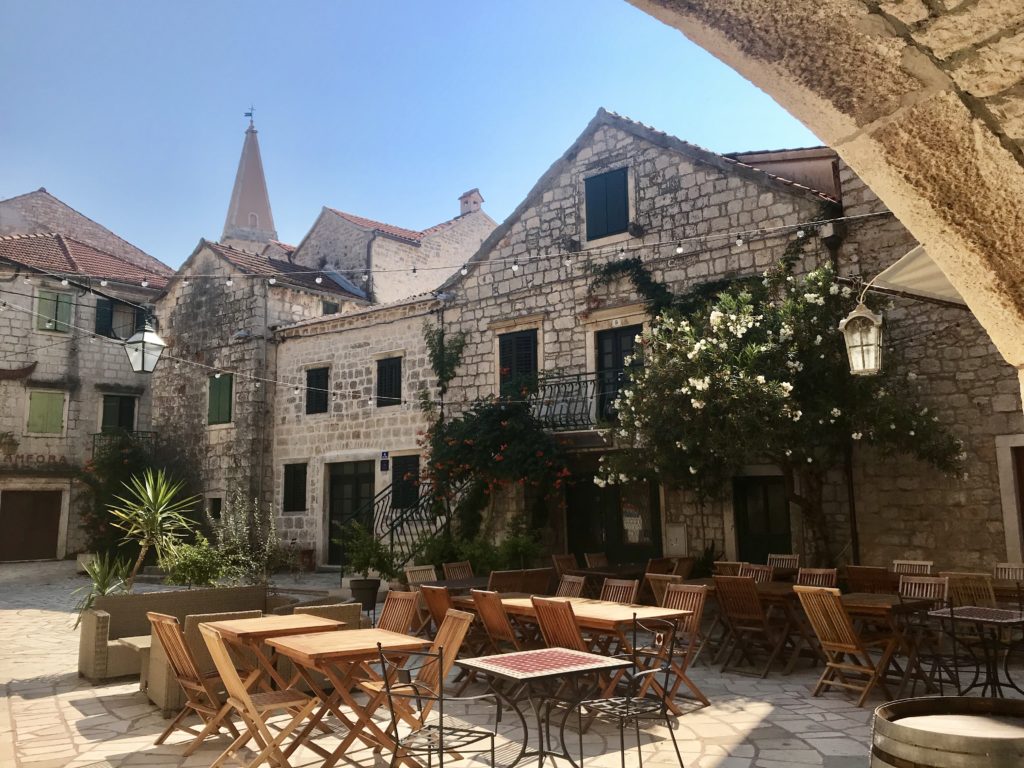 Stari Grad is a two-hour ferry ride from Split.  It's an ancient, well-preserved town with medieval buildings framing a picturesque turquoise harbour.  The town is small and feels like a forgotten fairytale; smooth cobblestone streets wind sleepily around gorgeous restaurants, galleries, and courtyards.  The entirety of the village is quiet, quaint, and romantic.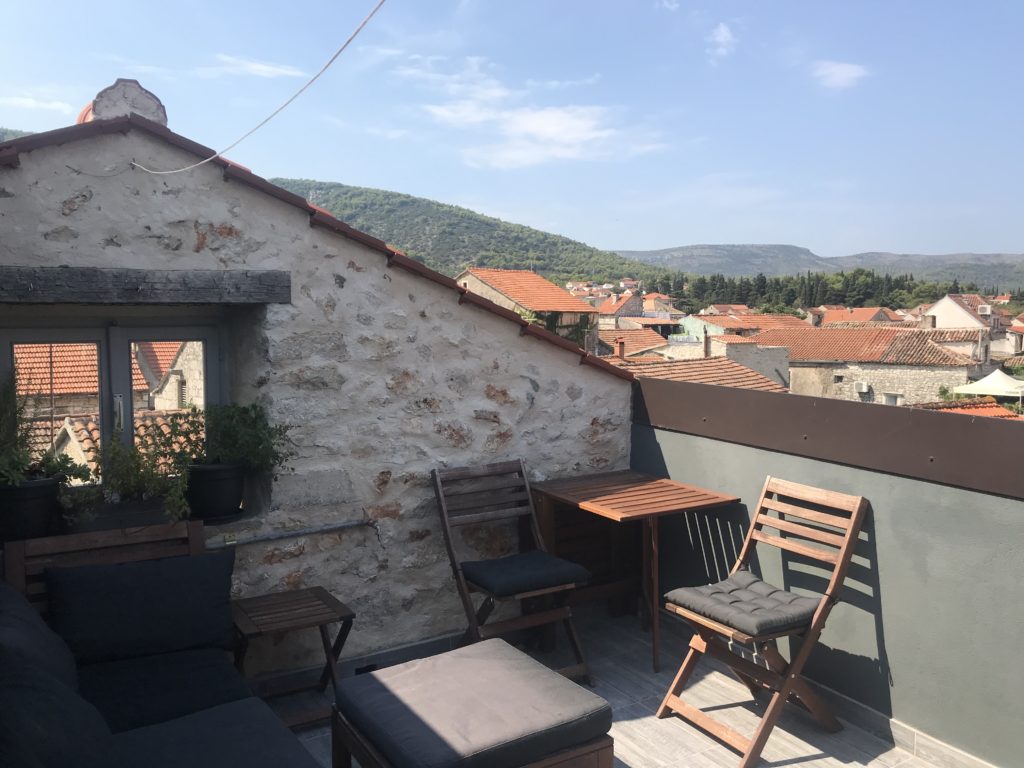 I chanced upon our accommodations by Googling "Hvar blog itineraries," which turned up a random travel blog that raved about a place in Stari Grad called Hidden House.  Closer inspection told me that this was the only place I wanted to stay.  Hidden House is a Bed & Breakfast (not on AirBnB) run by a British couple who happened upon Stari Grad over a decade ago and knew it was the place they wanted to relocate to.  We were lucky enough to book their finest room on the top floor (which is the actual bedroom of the owners!).  It was a charming, spacious suite with unreal views of the city and harbour and a private rooftop to boot!  It was, from what I know, the only room in the building that had air conditioning, and what a relief that was!  With temperatures soaring into the mid 30s most days and nights, I couldn't be outside unless I was in the water.  I heard from some of the other guests that they found their fan-rooms almost unbearable.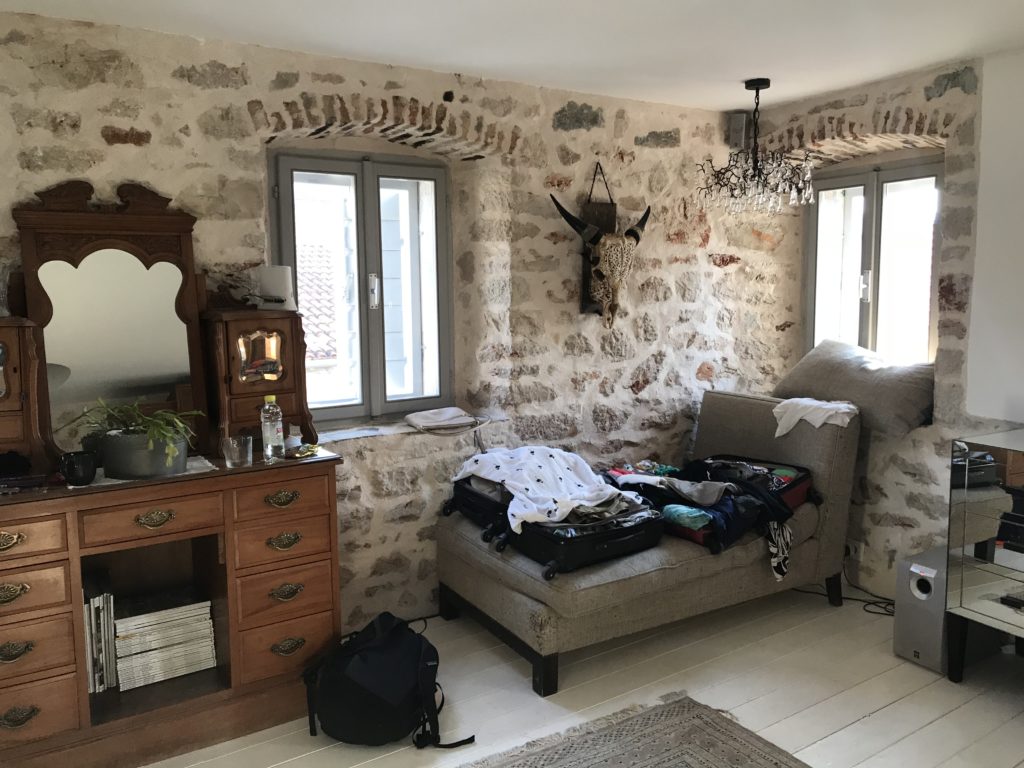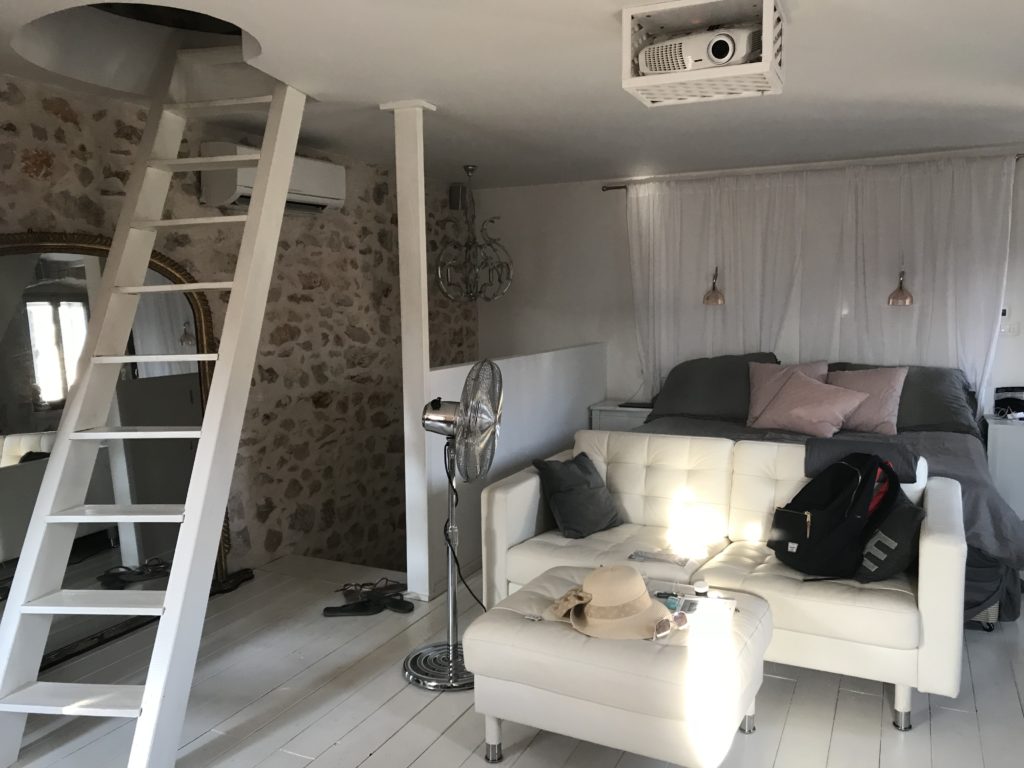 We spent our first day traveling the island by scooter, which has been a preferred mode of exploration on many of our trips.  We realized, somewhat ruefully, that this would be our last trip on a scooter for years to come, and so we made the most of our time.  The coastal roads around Hvar Island are breathtaking.  We spent the day pulling over to the water at will and jumping into the sea to cool off whenever we found a pretty cove.  A lot of the spots were deserted and special.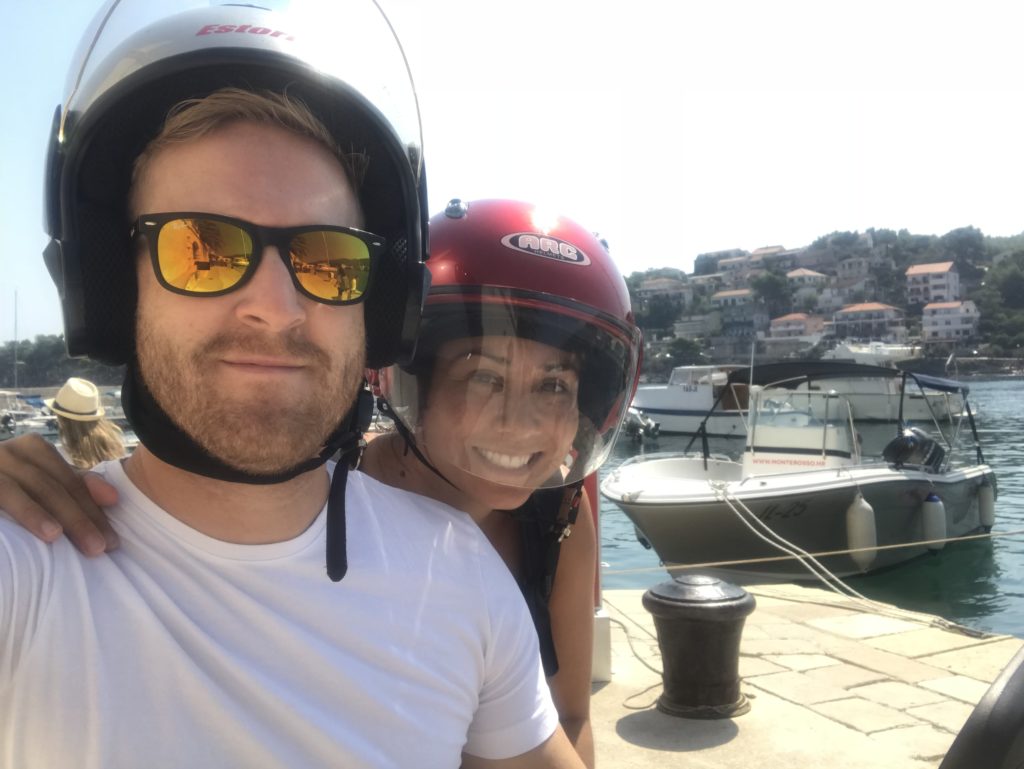 We also found the food on Hvar to be the best–and cheapest–in Croatia.  Obviously, seafood is plentiful and we did our best to sample fish, shellfish, scampi, squid, and octopus while there!  My favourite dish was a seafood stew cooked in a small pot with tomatoes, red wine, garlic, and parsley.  We also feasted on homemade pasta and risotto that rivalled the ones we ate in Italy last year on our honeymoon.  Hvar Island is known as a particularly fertile region for produce and grapes, and while I didn't get to sample the wine, the salads and fruits we ate were extraordinary!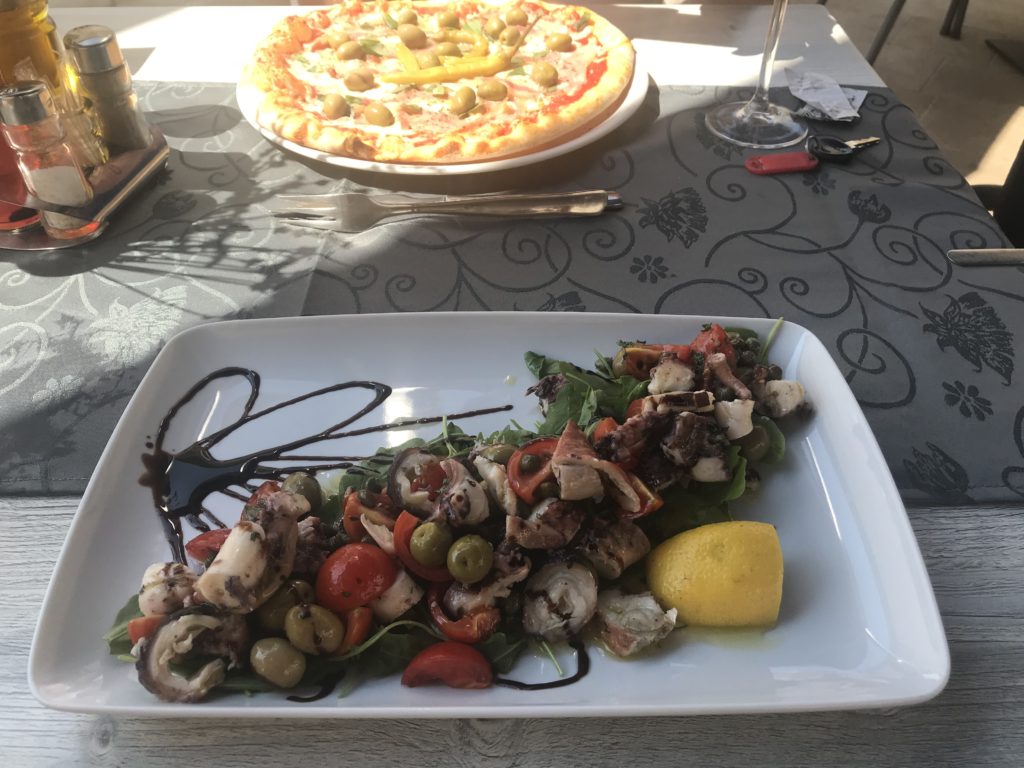 The best part of our trip consisted of renting our own little boat (a tiny 10-horsepower motor) and navigating the island coast at leisure.  Robin is in his element on the water and expertly drove us around for the day.  We stopped into private bays for crystal clear swims, and sunned ourselves on the deck all day long.  On our journey, we discovered a boat-access-only restaurant/bar called Tiha, and relaxed there for a few hours.  In addition to adorable bohemian and nautical décor, the launch bar housed swimming equipment, floaties, SUPs and a fabulous cliff-side beach, all complimentary!  It felt like stumbling upon a hidden paradise.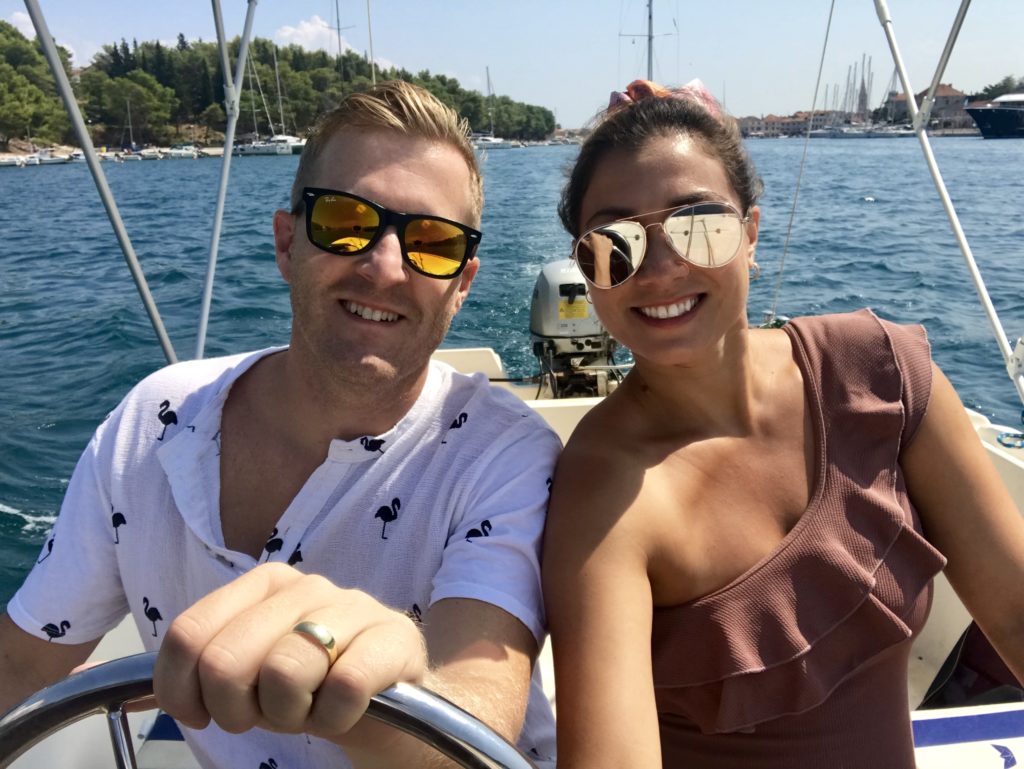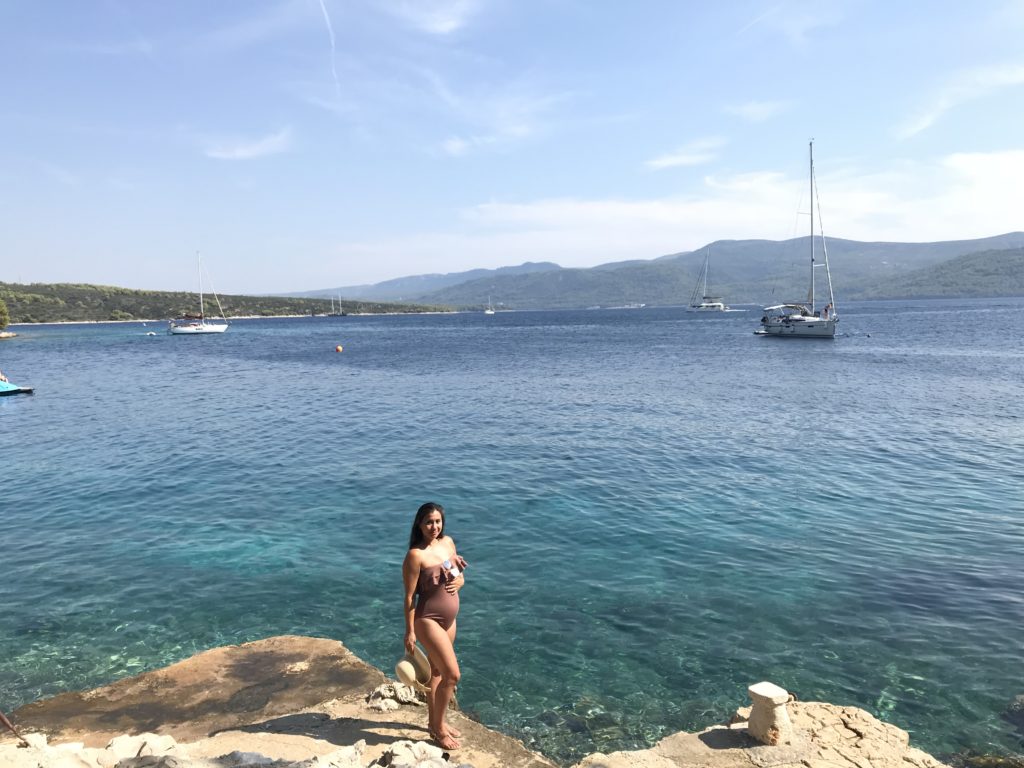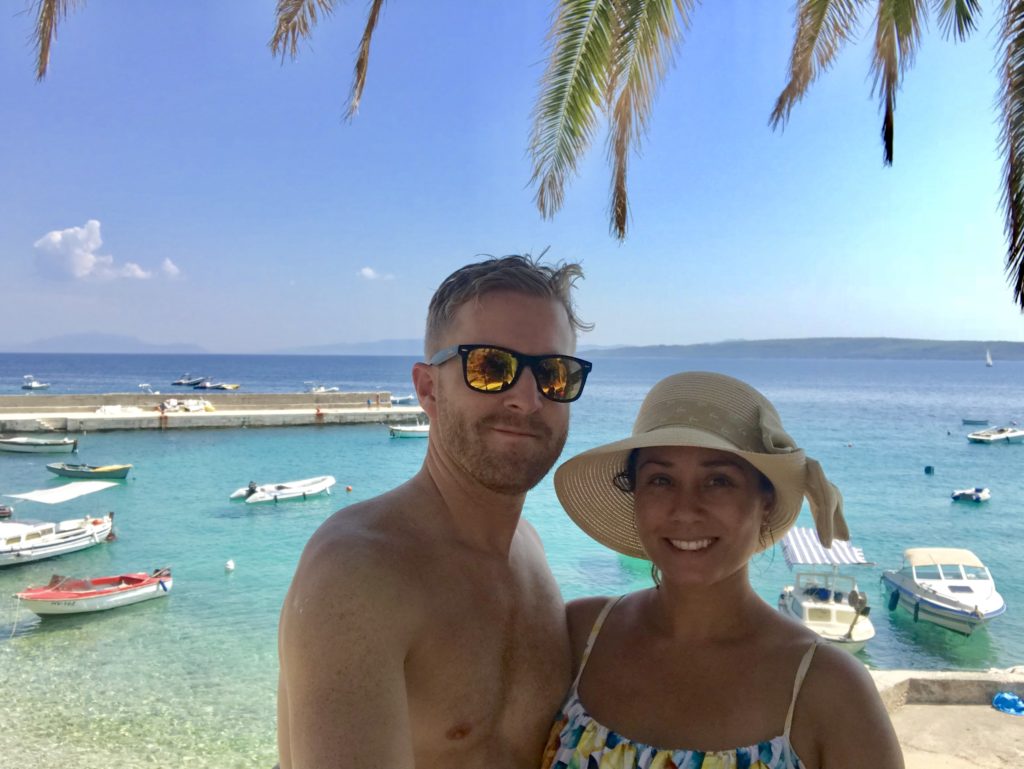 We agreed that Stari Grad, and Hvar Island as a whole, was one of the most magical destinations we have ever encountered.  It certainly made an impression on us, and we can imagine ourselves returning in the (hopefully near) future with our little family.  If you have the chance to visit Croatia, this is an island of delights.  For a quiet, slower-paced, and wholly memorable visit, Stari Grad is  dream come true.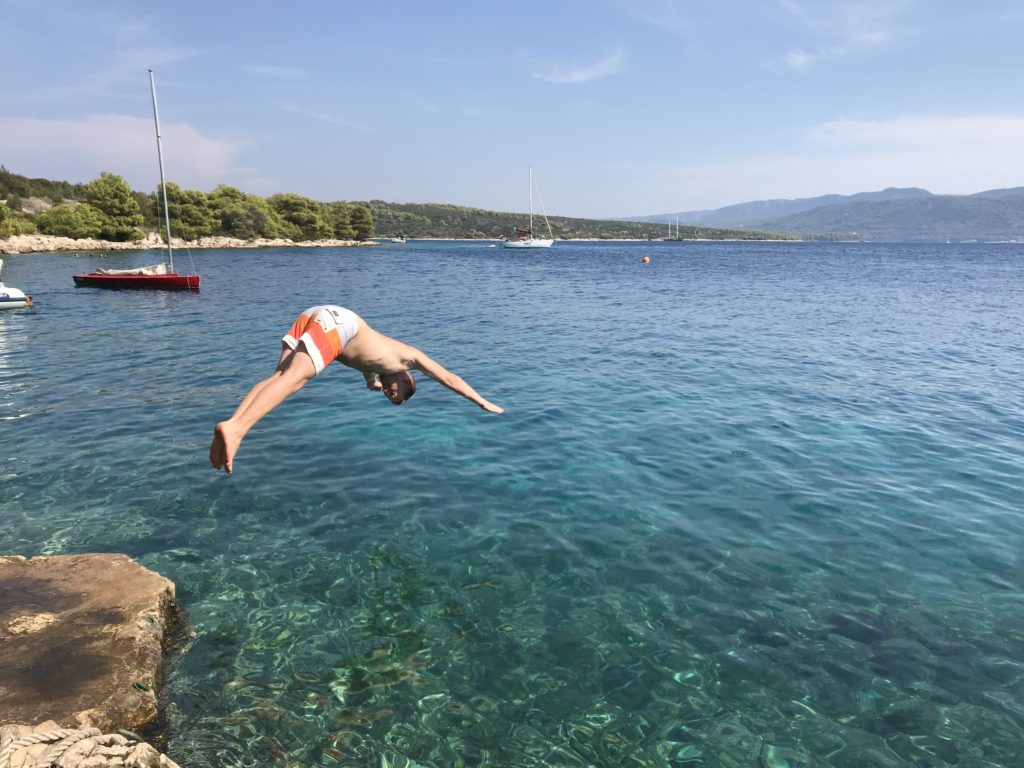 Other notables about Stari Grad:
There are two beaches within walking distance of Stari Grad. Both are pebble beaches and busy spots for families.  They make for a quick dip and cool-off if needed, but the better swimming spots are found a little further out (by boat or scooter).
Most beach-goers bring padded mats to lie on at the beaches. We were lucky that our B&B provided us with all of our beach equipment including mats, snorkeling masks, flippers and a small cooler.
Boat rentals (for the smallest boat) cost approximately $100 CAD per day (which isn't bad considering that you've got the boat from about 9am – 7pm).
The prices for food in Stari Grad were noticeably cheaper than Split and Dubrovnik.
Temperatures soar in the summer months and it would be wise to choose a room with air conditioning.
There are very few gas stations on the island (and none in Stari Grad) so if you're renting a scooter or car, be sure that you have enough gas to get you around, especially since the few gas stations on the island close around 9pm. We almost ran out of gas on our drive back from Hvar Town, and I was a nervous wreck as we scooted back in the dark.  The drive from Stari Grad to Hvar Town takes approximately 30 minutes.
You can see the entirety of Stari Grad on foot in about 30 minutes.  Even though the town is small, there are plenty of great restaurants, an amazing deli, gelato stands, and a daily fruit market.
If you have a chance to visit the island at leisure, I would recommend staying 3 nights in Stari Grad and 1-2 nights in Hvar Town.  Both are lovely depending on the type of vacation you are seeking.